MEMORIAL TO VENERABLE CORNELIA CONNELLY
AND THE SHRINE OF THE HOLY CHILD
CATHEDRAL BASILICA OF SAINTS PETER AND PAUL
PHILADELPHIA, PENNSYLVANIA
Come, Visit and Pray!
Venerable Cornelia Connelly offers inspiration to all who seek the will of God in their vocations,
especially those in difficult marriages and who have suffered the death of children.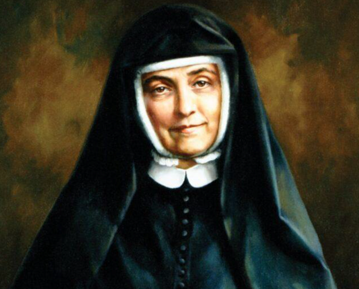 On October 17, 2021, the Memorial to Venerable Cornelia Connelly and the Shrine of the Holy Child, located to the right of the main entrance of the Cathedral Basilica, was solemnly blessed.
Venerable Cornelia Connelly, born in Philadelphia (1809-1879), is the foundress of the Society of the Holy Child Jesus. All are encouraged to pray for the Beatification of Venerable Cornelia Connelly. Notification of any favors from the Lord through the prayerful intercession of Mother Cornelia may be sent to Reverend Gerald Dennis Gill, Rector of the Cathedral Basilica, at info@cathedralphila.org.