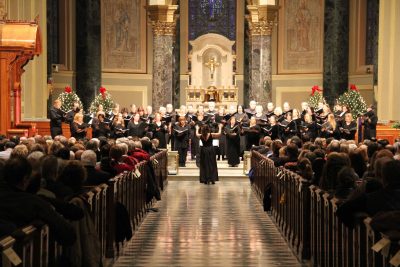 CHRISTMAS CONCERT
The Cathedral Basilica of Saints Peter and Paul will once again be performing our annual Christmas Concert on December 5, 2021 at 3:00pm.  Join the Cathedral Basilica Choir and instrumentalists as they perform works by Abbie Betinis, Benjamin Britten, Gustav Holst, Malcom Archer, as well as beloved Christmas Carols for all to sing along.  May we all experience the hope, joy and love of our Lord, Jesus Christ, throughout the Christmas season.
Christmas Concert 2021 Program 
Donate to the Liturgical Music Program
Pilgrimage to Washington, D.C. 2017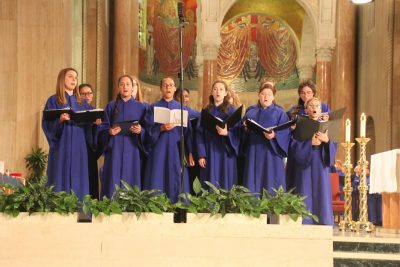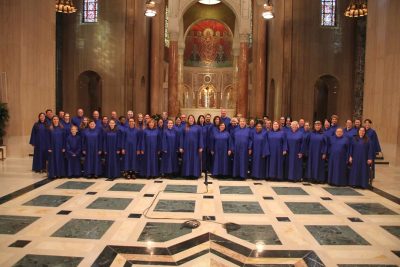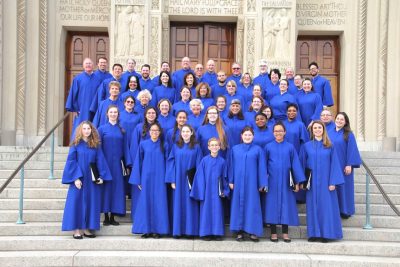 Christmas Concert 2016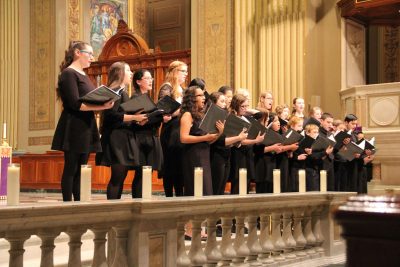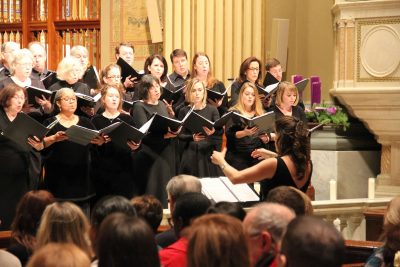 Cantate Domino Camp 2018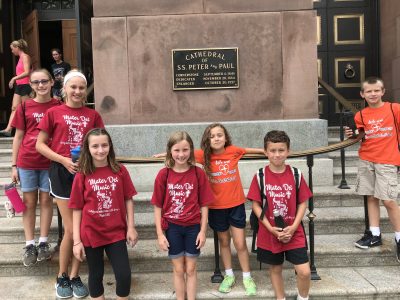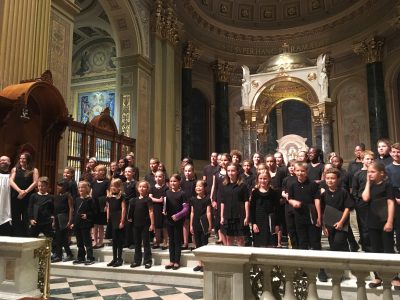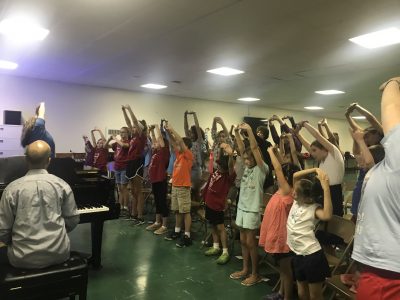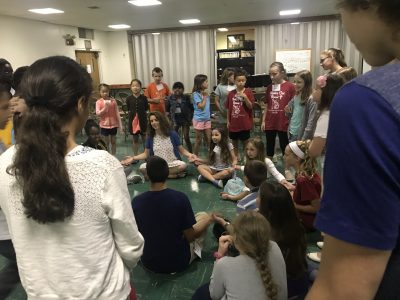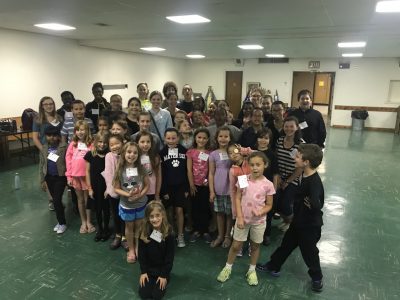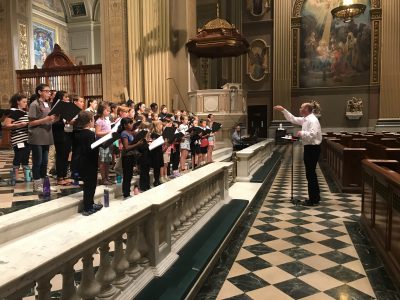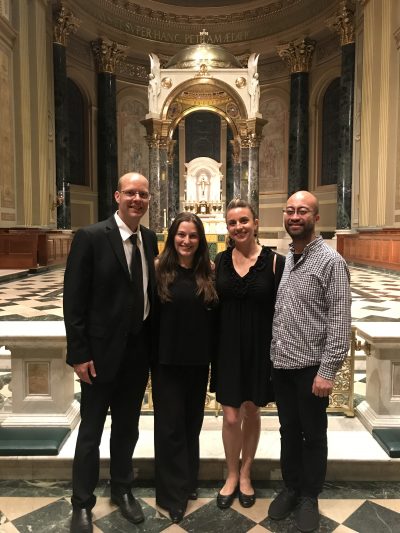 ---
SUMMER CHOIR CAMP
CANTATE DOMINO

 2020
CANCELLED! PLEASE SEE BELOW FOR INFORMATION REGARDING OUR ARCHDIOCESAN CHILDREN'S CHOIR
FOR FALL 2020
This camp is open to all boys and girls throughout the Archdiocese, ages 7-15. Our camp provides a unique musical experience, which includes an introduction to sacred repertoire, vocal breathing techniques, vowel formation, choral tone, sight singing and music theory.  In our inaugural year, our Cantate Domino Choir camp had 52 choristers from all over the Archdiocese.  Don't miss this amazing experience! 
July 27, 28, and 29, 2020
9:00 am – 2:00 pm
The camp will conclude with a concert at 7 pm on Wednesday evening, July 29, 2020.
Tuition:
$75 for the first child, $50 for each additional child.
Camp curriculum officially starts at 9:00am and ends at 2:00pm.
or
(to download, print and mail tuition coupon with a check)
Additional questions, please contact Charlene Angelini at cangelini@archphila.org
---
CATHEDRAL CHOIR
Cathedral Basilica Choir will sing at the 11am Mass each Sunday from Sept. 12, 2021 to June 19, 2022
Cathedral Choir Rehearsal Schedule Click here
Auditions: Please contact Charlene Angelini at cangelini@archphila.org for more information.
CATHEDRAL BASILICA CHILDREN'S CHOIR
FALL 2021
We are incredibly excited to announce that our Children's Choir will once again meet in Fall 2020!  Keeping in mind the health and safety of our children, we have crafted a hybrid program that includes virtual choir and in-person handbells.  For the in-person portion of the choir, all children and instructors will be masked, with appropriate social distancing and gloves while handling the bells.  This opportunity is not to be missed as these children will continue to grow in their musicianship, while having a sense of fellowship with peers all while enjoying the process of music-making. For more information email Charlene Angelini at cangelini@archphila.org
Cathedral Basilica Children's Choir Mass Schedule

Click here
Cathedral Basilica Children's Rehearsal Schedule Click here
The Cathedral Basilica Children's Choir sings for major liturgies of the Archdiocese of Philadelphia as well as one liturgy per month at the Cathedral Basilica of Saints Peter and Paul. The choir also accepts invitations from parishes across the Archdiocese to sing for liturgies of particular significance to the parish community and they perform in concerts both in the greater Philadelphia area and beyond. They were an important part of the World Meeting of Families and Papal Masses in September 2015, and traveled to Rome to sing for the Pope as part of the International Children's Festival for Epiphany 2016.
Rehearsals are held two to three Saturdays per month, 10 AM – noon.  There are currently two divisions of the Children's Choir — the Junior and Senior Choirs.  The distinction for each group is based upon age, musical experience and note-reading.  Children may audition beginning in Grade 3. For an audition, call 215-587-3537.
Concert at the Cathedral Basilica Website
ARCHDIOCESAN CHOIR
Archdiocesan Adult Choir Schedule Click here
Sings for the major liturgies of the Archdiocese and rehearses two Monday evenings per month.
For an Audition call 215-587-3537