Friday, March 19, 2021 – 12:05 PM
Reverend Gerald Dennis Gill, Rector
Celebrant and Homilist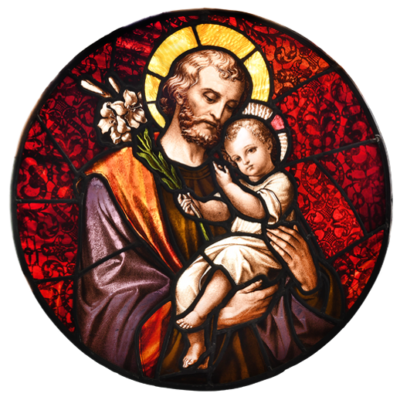 Come and celebrate the mystery of God's plan for St. Joseph as husband of Mary and guardian of the Child Jesus during this Solemn Mass during the Year of St. Joseph. Additional details below.
The Litany of Saint Joseph will be prayed before Mass begins.

The monthly Archdiocesan Novena to Saint Joseph begins and will follow Holy Mass.

Free parking is available in the Cathedral lot. Use GPS address 222 N 17th Street, Philadelphia, PA which will take you to the 17th Street parking lot entrance.

No registration required. All are welcome to participate in person or via livestream at: https://vimeo.com/event/17522
Location: Cathedral Basilica of Saints Peter and Paul, 18th Street and Benjamin Franklin Parkway, Philadelphia, PA 19103. 
Solemn Sung Mass in the Extraordinary Form (Latin)
Friday, March 19, 2021 at 7:00 PM